12 Small Ways To Identify A Good Person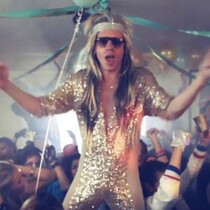 Posted January 7th, 2014 @ 5:59am
I thought these were pretty good and I'll bet if you're taking the time to read them- you can probably think of one or two to add to the list...
12 Small Ways To Identify A Good Person
1. They are kind and patient with the salespeople and cashiers at stores.
2. They always tip well.
3. They compliment people when you genuinely admire them.
4. They are honest when you do not reciprocate someone's feelings.
5. They give onto others as you would have them give onto you.
6. They call their parents.
7. They don't comment on anyone's body or choice in food besides their own.
8. They worship (read: tip!!!!) the barista who feeds your early-morning caffeine addiction.
9. They remember their manners.
10. They don't let intoxication absolve any impoliteness.
11. They text back in a semi-prompt manner.
12. They are generous with their belongings.
Thanks to Stephanie Karina of thoughtcatalog.com. Click here for the full article.
More from 106.1 The Twister