18 Things Everyone Should Start Making Time For Again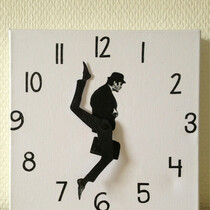 Posted November 12th, 2013 @ 8:09am
Another great list- this one is by Brianna West...
18 Things Everyone Should Start Making Time For Again
1. Writing things by hand.
2. Savoring time to do nothing.
3. Thinking before responding.
4. Cooking a nice meal just for the sake of doing so.
5. Getting really dressed up for no other reason than just wanting to.
6. Books.
7. Making phone calls to relatives for no other reason than to just say hi, and to ask how they're doing.
8. Disconnecting from technology frequently enough that we won't be anxious and feeling like we're missing something when we try to do so for an extended period of time.
9. Celebrating things with long, multiple course dinners that we hold for people as opposed to just drinking ourselves into an oblivion.
10. Cleaning because it's satisfying and doing things like painting walls or getting fresh flowers just because it's therapeutic.
11. Spending time with kids, and doing kid things with them.
12. Answering things in a timely fashion, not putting off invitations and requests just because we can.
13. Making sure relationships are actually based on time spent with one another.
14. Just sitting and listening to music.
15. Traveling by train, or if that's not possible, at least exploring places that you pass everyday.
16. Putting personal health and well-being first.
17. Planning something, especially with someone else, as simple as dinner or as grandiose as a long vacation next year.
18. Stopping to talk to people throughout the day.
For a more in depth explanation of each, click here to read the full post.
More from 106.1 The Twister